State-of-the-art technology in the hands of highly qualified employees.
The selection of our machinery was based on the highest
Production quality in the foreground.
With our central drying plant for plastic granules, we achieve consistent quality at the highest level.
31 injection moulding machines from Arburg,
Krauss Maffei, Boy, Engel and Battenfeld
Horizontal and vertical machines
Closing force from 15to to 250to
Shot weight of 650 mm
exact dosage for colours and additives
Hot runner technology
Ultrasonic welding technology
Assembly technology
Special fixture construction
Tempering plant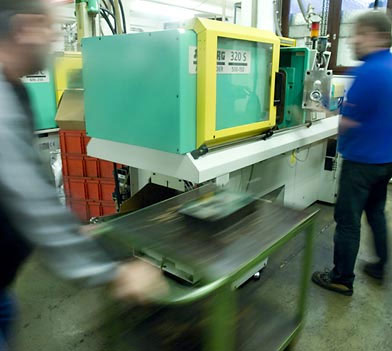 Contact
Dinger Toolmaking GmbH
Plastic injection moulding
Mangenberger Strasse 277
42655 Solingen
Phone: +49 (0)212 – 222 02 – 0
Fax: +(49)212 – 222 02 – 02
info@kunststoff-dinger.de
We are at your disposal as your contact in the field of plastic injection moulding.